By Moufida Holubeshen
How you register your bees in BC has changed. As of early 2022 the new registration it will be mandatory to register your apiaries but registration remains at no cost.  It applies to all premises regardless of size including hobby farms.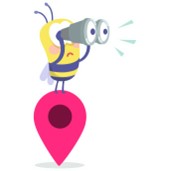 Why the Change?
Up to now, an estimated 65% of livestock premises have been registered using previous registration systems. The gap in information on the location and contact information for farm animals' owners, has limited the ability of government agencies and industry to respond quickly to disease and natural disaster emergencies. This reduces the chances that livestock can be maintained during emergencies.
Why Register Earlier than 2022?
Given the current 2021 wildfire season, registering earlier than 2022 offers beekeepers the option to have honeybee colonies and owner contact information accounted for in re-entry decisions to evacuated areas. Access to evacuation areas during emergencies are made by emergency management personnel on a case-by-case basis, with a focus on ensuring public safety and re-entry is not guaranteed, however Premise ID livestock information is factored into these decisions.
What About Beekeepers with Existing Registration?
Beekeepers who have registered their hives in the last two years are not required to complete a Premise ID registration until such time that that registration expires.  New beekeepers or beekeepers with expired registrations can register through the BC Premises ID program online system. 
What Does the Registration Process Look Like?
The Beekeeper ID number on your existing beekeeper registration can be used to register, along with an email address (user ID), contact information, location, apiary description, and other livestock information.  Once submitted you will receive an email confirmation with your Premise ID code.
What if I keep more than just bees?
If you keep animals other than honeybees, the new form provides for registering your honeybee colonies as well as other livestock in a single process.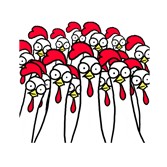 For more information
Beekeepers' Premise ID Frequently Asked Questions at https://www2.gov.bc.ca/assets/gov/farming-natural-resources-and-industry/agriculture-and-seafood/food-safety/bcpid_-_beekeepers_faq.pdf
Email BCPID@gov.bc.ca or Phone 604-556-3001 (or 1-888-221-7141)