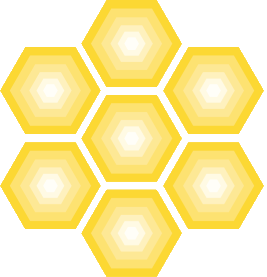 The Nanaimo Beekeepers' Club
is a volunteer, non-profit organization that promotes education for beekeepers and the public of the mid-Vancouver Island region.
Our long established club enjoys an active membership of educators, commercial business operators and hobbyists. 
Our goal is to share information and provide a friendly environment for learning to ensure the continued success and good health of honey bees on Vancouver Island.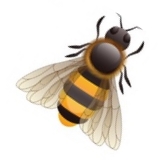 Club Meetings
The Club meet on the fourth Wednesday of every month (excl July, Aug, Dec)
Meetings include education sessions, beginners corner and exchange of bee information from local beekeepers.
Find out more about Membership benefits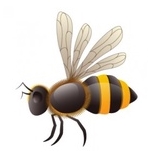 Apiary Inspector for South Vancouver Island and Gulf Islands
Meeting Wednesday, February 27, 2019
Wendi Gilson our Provincial Apiculture Inspector for Vancouver Island) will be our guest speaker.
Meeting Wednesday, March 27, 2019
The guest speaker will be Dr. Alison McAfee who has just completed her Ph.D. in Genome Sciences and Technology at UBC, working under the guidance of Dr. Leonard Foster. Dr. McAfee has successfully defended her thesis in determining the molecular mechanism of hygienic behavior in honey bees.
Meeting Wednesday, April 24, 2019
Meeting Wednesday, May 22, 2019
FREE Workshop - Basic Considerations for Backyard Beekeeping
The Gathering Place (Building 170) at VIU in Nanaimo, on Sunday, February 17th 2019, 9:30am until 12:30pm 
This workshop will be presented by Mark Schilling. As a small-scale beekeeper, Mark is a Certified Bee Master, one of the directors of Nanaimo Beekeepers Club, and owner of Bee Furniture, a local company offering hand-crafted honey bee hives and related equipment.
Mark's presentation, "Basic Considerations for Backyard Beekeeping", will discuss some considerations for anyone interested in keeping bees on Vancouver Island, whether its in a residential back yard, a hobby farm, or even atop the roof of an apartment building.
Topics will include Honey Bee Biology, Hive Components, Hive Placement, Time Management, Financial and Other Considerations. This clinic will run from 9:30am until 12:30pm and will include plenty of time for questions and answers. If you're interested in keeping bees but are unsure of where to start or what's involved, you won't want to miss this FREE clinic!
You can register for the event through the link below or just drop in.
Online registration for this free event
FREE Workshop - Honey Bee Disease Identification & Management
The Gathering Place (Building 170) at VIU in Nanaimo, on Sunday, February 17th 2019, 1pm until 4pm 
Wendi Gilson, the Provincial Apiculture Inspector for Vancouver Island North, will be discussing Honey Bee Disease Identification, Best Management Practices, and Integrated Pest Management.
Honey Bees in Western Canada can be subjected to myriad different parasites, pathogens including fungal and bacterial infections, and other issues. Becoming a successful beekeeper here on Vancouver Island requires a reasonably thorough understanding of these potential diseases. Thankfully, Wendi has prepared a very thorough presentation including a slide show which will demonstrate many symptoms of the problems facing local beekeepers and their colonies, as well as ways of preventing such maladies and effective treatments for each.
Wendi brings with her a wealth of knowledge surrounding honey bees, and is probably one of the most qualified beekeepers in Western Canada to present this material, having been a Provincial Inspector for a number of years – we are very lucky to have her! This workshop will be geared towards those who already have some experience with bees, but is a very important part of learning how to effectively keep your colonies as strong and healthy as possible.
You will not find a more thorough clinic on this subject, especially for the price (it's also FREE)!
You can register for the event through the link below, email us or just drop in.
Online registration for this event
Field Days
The field days will likely start March 3rd, or April 7th if the weather in March isn't conducive to opening hives. These will be held the first Sunday of each month (weather permitting). Members will be asked to volunteer to host the field day, where other members will visit their apiary on the date in question, with Wendi Gilson (our Provincial Apiculture Inspector for Vancouver Island) assisting with advice and an experienced set of eyes.
More details to follow soon
Swarm Control
Please do your part to save Honey Bee Population
We are Happy to come and remove a swarm of bees safely and for FREE
We do not deal with any insects other than honey bees. ie – paper wasps or bumble bees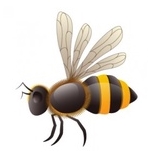 From one make two
Swarming is the process by which a new honey bee colony is formed when the queen bee leaves the colony with a large group of worker bees.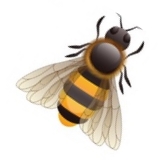 When to expect them
Swarming is mainly a spring phenomenon, but occasional swarms can happen throughout the season.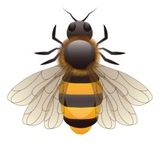 Is it dangerous?
They are focused on finding a new nest, not on attacking. That said, it is important to keep your distance from swarming bees, because if the bees feel threatened, then it is possible they will sting.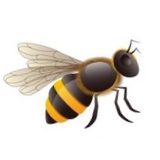 What to do?
Do not attempt to move or destroy the swarm. Such attempts could seriously back fire.
Contact us and we will remove the swarm safely and ensure they find an appropriate new home.
Please send us the address/location of the swarm and a phone number you can be contacted at by the person who will be coming to collect the bee  swarm.  Some of the information we might ask is:
1)   Where is the swarm?
2)   How high of the ground is it?
3)   How big is the cluster of bees (the size of a baseball, a football, a soccer ball, a basketball or bigger)?
4)   Do you know approximately how long the swarm has been there? Want to become a Beekeeper?
What you always wanted to know about Bees
Am I allowed to have bees?
Nanaimo's bylaw allows for up to 3 colonies on any parcel of land under 1 acre, more on larger properties.
Check out the bylaws on www.nanaimo.ca
Will I get stung?
Honeybees are vegetarian, so unlike wasps or hornets, they have no interest in you or your picnic. They will only sting in defense. But all that said, yes, as a beekeeper you probably will get stung.
How much work is it?
More than a cat, but less than a dog. Once an apiary is set up, most beekeepers spend 5 to 30 minutes checking their colonies twice a month between March and October. Most of the work is done by the bees, they even clean up if you take some honey.
How much does it cost?
Like many hobbies, beekeeping has initial startup expenses for equipment and bees, but beyond that, cost is minimal. Most people spend between $250 – $750 for equipment, bees and training. Feeling handy? build your own hive! Plans are available online.
How much honey will i get?
Unfortunately, this is an impossible question to answer. It depends entirely on the weather, your hive, and its location. As much as 75lb per hive, or as little as nothing.
Any Questions? 
Please get in touch
Contact Us
For issues with swarms, and beekeeping or bee club information email or contact us via Facebook