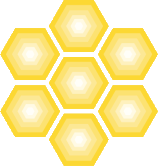 Membership information
The club has been established for many decades and currently enjoys an active membership of educators, commercial businesses and hobbyists. Our goal is to share information and provide a friendly environment for learning to ensure the continued success and good health of honey bees on Vancouver Island.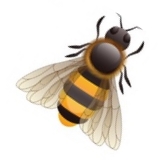 Membership is from January 1st to December 31st.
DUES are $15 per year, payable at the January meeting or submitted via mail.
Membership benefits are Monthly meetings with special guest speakers, beekeeping demonstrations, question and answer sessions, access to honey production equipment, bee yard, library and a variety of other information sharing opportunities.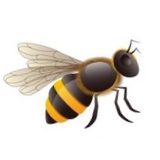 Would you like to join?
Please come to one of our meeting or email us for more details.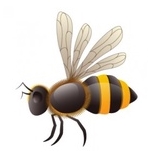 Bee Buddies
is a way for beekeepers to connect, share tips, and ideas.  Use the bee buddy list to reach out to other beekeepers in your area.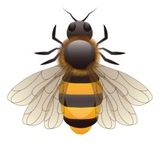 Honey Extractors
The Club has two extractors for rental ($5 per day) to aid your honey extraction. If you're interested, please send an mail
Meeting Wednesday, February 27, 2019
Wendy Gilson will join us for the meeting. 
Wendi's topic of discussion will involve a detail of what services are offered by the Ministry of Agriculture, Apiculture Department, both in terms of her own field services as well as lab diagnosis done at the Abbotsford laboratory.
Wendi will also discuss the identification of the most common causes of overwinter colony losses, their indicative signs and symptoms, and what action we can take as beekeepers to reduce those risks.
Looking forward to seeing you
Meeting Wednesday, March 27, 2019
The guest speaker will be Dr. Alison McAfee who has just completed her Ph.D. in Genome Sciences and Technology at UBC, working under the guidance of Dr. Leonard Foster. Dr. McAfee has successfully defended her thesis in determining the molecular mechanism of hygienic behavior in honey bees.
Meeting Wednesday, April 24, 2019
Meeting Wednesday, May 22, 2019
Basic Beekeeping Course
Two days of in-class instruction (total of 12 hours)
Plus one field day (Date TBD)
Basic Foundation of Beekeeping Beginner Focused
Topics introduced:
Bee Biology
Buying Bees and Queens
Seasonal Hive Management
Disease and Pest of honey bees
Hive and Beekeeping equipment
Hive site selection criteria
Hive inspection plan
Harvesting Honey
Suggested References
Instructor: Larry Lindahl
Larry started beekeeping in 1946 in the Kelowna area with his farther. As a beekeeper, Larry and his family kept up to 200 hives at their peak. He worked as a provincial bee inspector throughout the province for over 25 years.
Larry and his family settled on Vancouver Island in 1993 and with his generous spirit has given back to the beekeeping community, teaching courses, at Royal Rhodes, UVIC, Camoson College, VIU and in Comox and is lifetime honorary member at several local associations and clubs.
He is passionate about helping new beekeepers and believes that the best way to learn is with hands on experiences.
$150 per person or
$225 for 2 people from the same household
20 spots available
Field Days
The field days will likely start March 3rd, or April 7th if the weather in March isn't conducive to opening hives. These will be held the first Sunday of each month (weather permitting). Members will be asked to volunteer to host the field day, where other members will visit their apiary on the date in question, with Wendi Gilson (our Provincial Apiculture Inspector for Vancouver Island) assisting with advice and an experienced set of eyes.
More details to follow soon
Bee Buddies
Bee Buddies is a way for beekeepers to connect, share tips, and ideas.  Buddy contact lists will be created and shared by geographical areas.  Planning on working your hives? Need a second set of eyes? Interested in seeing other beekeeper's set-ups?  Use the bee buddy list to reach out to other beekeepers in your area. Sign up is available at club meetings starting Jan 23 2019. 
By signing up:
You consent to your contact information being shared with beekeepers in your geographical area on the bee buddy list.
You understand that Bee Buddy contact lists may facilitate connections with other beekeepers but make no guarantee as to the veracity or quality of information shared. As always, your own research is central to making informed beekeeping decisions.
For any questions about Bee Buddies
To avoid any contamination when visiting other hives, buddies may bring a clean bee jacket and single use disposable gloves (ie. nitrile), but leave all other hive tools and equipment at home.
Nanaimo Bee Club Executive Team
Treasurer: Lloyd Erickson
Director: John Holubeshen
Director: Christine Schilling
Director: Sabine Blackburn
Website, Facebook, Social Media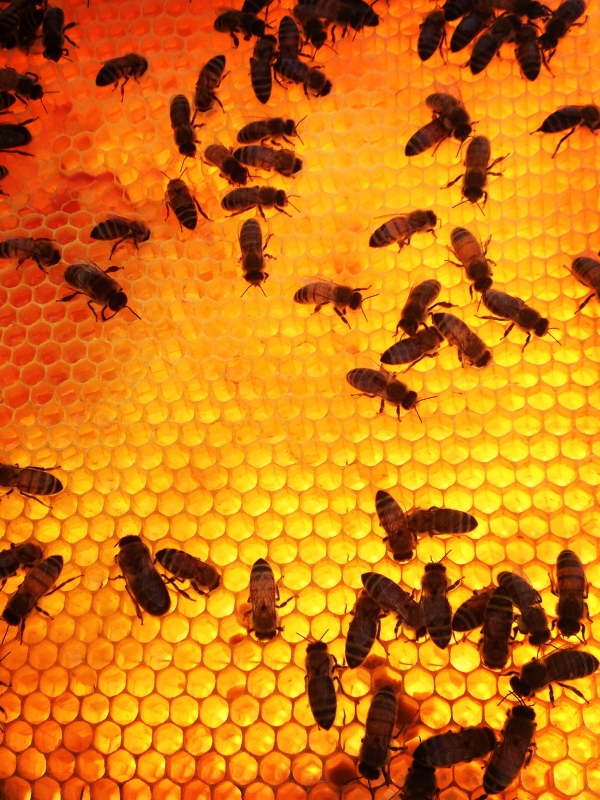 Contact Us
For issues with swarms, and beekeeping or bee club information email or contact us via Facebook