"In school they always taught us if you want to write about something make sure it's something that you have experience of – so with regards to beekeeping there is nothing better than sitting on my arse watching TV."
John Duff
A lecture given by Robert Pickard at the 2015 National Honey Show entitled 'Queens I Have Known';. It is an hour and forty minutes of pure joy if you want to take notes or just sit back with a very long beer.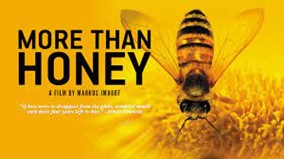 More Than Honey
More than Honey is a 2012 Swiss documentary film directed by Markus Imhoof about honeybee colonies in California, Switzerland, China and Austria. The film was submitted for the Oscar for Best Foreign Language Film at the 86th Academy Awards, but it was not nominated
When Wanda and Tim are delivering honey from Tim's grandfather's bee farm, they encounter a bee flying around them, causing their cart to tip over, all of the jars to fall and break. Desperate to replace the ruined honey, the class learns about the life cycle of honeybees to make more.
What do we know about how they live by Tom Seeley
A lecture given at the 2017 National Honey Show by Tom Seeley entitled "Honey Bees in the Wild – PART 2 – What do we know about how they live?". Same as the number one book from the last meeting.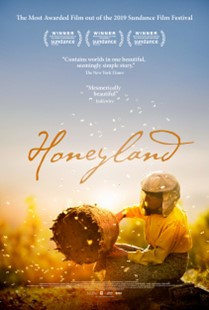 Honeyland
2019 Macedonian documentary film that was directed by Tamara Kotevska and Ljubomir Stefanov. It portrays the life of Hatidže Muratova, a beekeeper of wild bees who lives in the remote mountain village of Bekirlija. . Honeyland received its world premiere at the 2019 Sundance Film Festival on 28 January and it grossed $1,315,037.
Filming of Honeyland lasted three years, and 400 hours of footage was filmed. Several environmental topics are explored, such as climate change, biodiversity loss, and exploitation of natural resources. The directors primarily focused on the visual aspects and wanted to portray humanity's balance with the ecosystem through Hatidže, and consumerism and resource depletion through her neighbors. The documentary also portrays Hatidže's relationships with her bedridden mother and her neighbors.
A lecture given by Ben Harden at the 2015 National Honey Show entitled "Bees in Winter".Myth Buster for beekeepers. Ben talks about all the crazy ideas people have about keeping bees in winter and then how they were replicated to prove them wrong, i.e. like the more bees you have the warmer the hive.
Kings of the wild frontiers, Rudi is the king of insulation research in BC, if you want to get your survival rates from up 30% watch this, your bees will love you and furnish you with honey.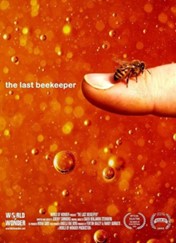 The Last Beekeeper
An intimate look at the struggles of three American beekeepers becomes a painful meditation on the devastating effects of economic and ecological change when a mysterious illness among the bees threatens both insects and businesses.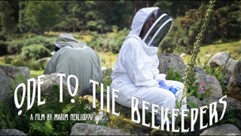 Ode To The Beekeepers
2021 A documentary short about three generations of beekeepers from the North-East of Scotland, which is famous for its heather honey and rich beekeeping traditions.
As well as the human nature story is excellent, it is very informative concerning varroa mites.
Turn on the subtitles, as the Scottish accents are great.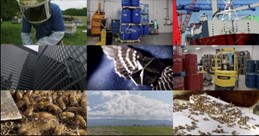 Rotten: Lawyers, Guns & Honey
The dark side of honey…
Remember we spoke about there being a 30% chance you can pick honey off a shelf in North America…